Just a quick entry regarding two very interesting recent observations:
First, just in case you were wondering what rattlesnakes do when they first warm up after a long winter's nap… I came across this copulating pair early this afternoon. What you see in the photo (below) is almost all I could see. Most of their bodies were hidden in the deep grass. The elevated tail is the female's and the male's tail is wrapped under her cloaca. You'll notice that neither rattle contains any paint; they were (and remain) unmarked snakes. I didn't disturb them!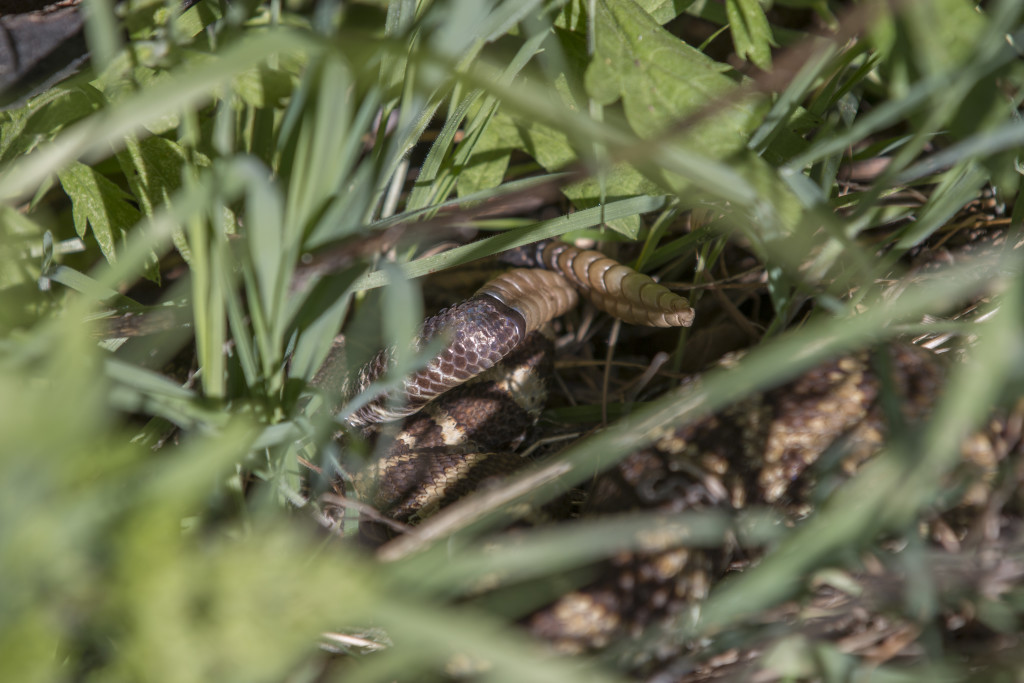 Also, the most recent animal to be processed and released at EYNC was a small (554 mm/22 inch) female with a deformed rattle (below). These are pretty rare. It looks like a congenital deformity rather than being the result of trauma. One additional segment clings to the terminal one and the snake can make a little buzz but I am sure she is incapable of accumulating a string of segments. The lesson here is that even in the rare event of a deformity or amputation, no rattlesnake has a long tapered tail like California's harmless snakes.