Checking on our pregnant female rattlesnakes this morning disclosed another brood of kids in a different location. These appear younger than the ones discovered with Female 55 last night because their eyes are not yet cloudy white. Although only one was observed with the BurrowCam (see 19 second video), it is almost certain that there are more. Eight is the average litter size for Northern Pacific Rattlesnakes. However, these kids are also deep underground and, like those found last night, have only been observed with the BurrowCam.
Clearly, there will be baby rattlesnakes roaming around the American River Parkway within a few days, and some may have already shed and emerged from their mothers' gestation shelters. Remember, the lack of snow pack and low reservoir levels have not affected the rodents and lizards along the American River, so the rattlesnakes are fat and healthy. Click here for more on how drought affects rattlesnake behavior.
Remember that, while venomous and dangerous, bites from baby rattlesnakes tend to be far less dangerous than bites by medium and large rattlesnakes. Clinical data comparing bites by rattlesnakes of different sizes clearly shows that big rattlers are more dangerous. Click here for a PDF of "Large snake size suggests increased snakebite severity in patients bitten by rattlesnakes in southern California" (2010, Wilderness and Environmental Medicine 21:120–126).
The idea that babies are more dangerous is likely the most common rattlesnake myth. Regardless of how much of their venom babies inject, adult rattlesnakes have a lot more venom, so are capable of much worse bites. Think about it: laboratories that produce venom to sell to pharmaceutical companies and other research institutions do not want baby snakes, they want big snakes because they produce a lot more venom. Data from these labs indicate that the venom yield from three-foot rattlesnakes is 100X the yield from one-foot juveniles. The photos below are actual venom extractions from a nearly three-foot male (left) and a 13-inch newborn (right) Mohave Rattlesnakes. I'd take a bite from the little one rather than the adult any day!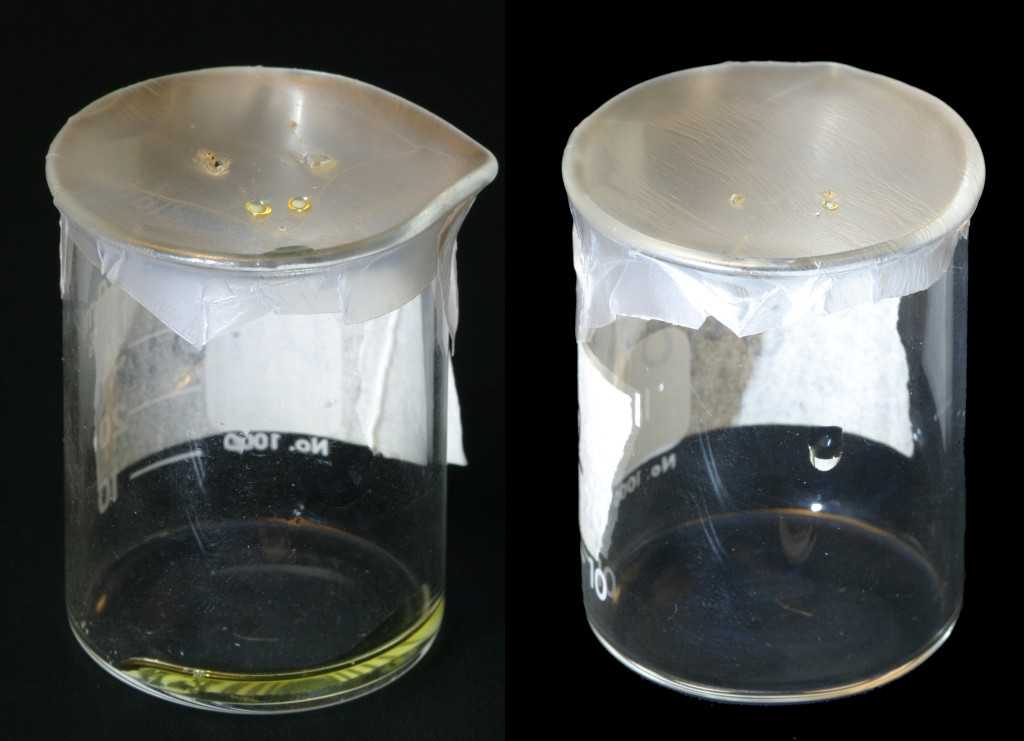 So there will be little rattlesnakes, about the size of pencils, around wooded and brushy areas for the next couple of months. To be sure, while their bites are less dangerous than bites by bigger snakes, any rattlesnake bite requires evaluation in a hospital emergency department without delay. By spring, the babies will be much more scarce because the little guys have many more predators than the adults.